TACT
Transforms any huge monitor to be interactive
What is TACT?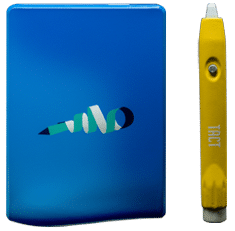 The first African designed product of its kind! A Device that transforms any monitor into an interactive surface With the Pen, you can use interactive tools, access internet, record lessons, and control any computer application you would like to use!
What makes it special

DURABLE
Unlike electronic boards that are easily damaged with wear and tear, TACT converts any monitor even a projected wall to be interactive.

LARGE MONITORS
Transforms LARGE screens/monitors into a fast and accurate interactive surface up to 150 inches.

COMPATIBLE
Works with any Projector, any TV screen, any software.

COST EFFECTIVE
Costs less than half the price of an electronic board.
How it works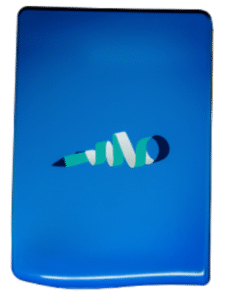 Simply plug the TACT Device into a computer USB port.
Point TACT to a flat surface such as a projected wall or TV screen.
Now you can start using the stylus, and the new surface is completely interactive.
TACT
A device that transforms any huge monitor to be interactive surface.
Features:
Converts any TV screen or any Projector to an interactive one.
Provide up to 150 inch interactive area (3m*2m).
Up to 4 multi-users can interact at the same time.
Portable and easy to move.
High speed and fast response.
Compatible with (Windows, Linux, and MAC).
Pen mode enabling Text Recognition & Windows pen features.
Kit Includes:
Detector
Stylus Pen
Warranty
Extendable USB cable
Wall stand
Reviews
BMW
Sun School