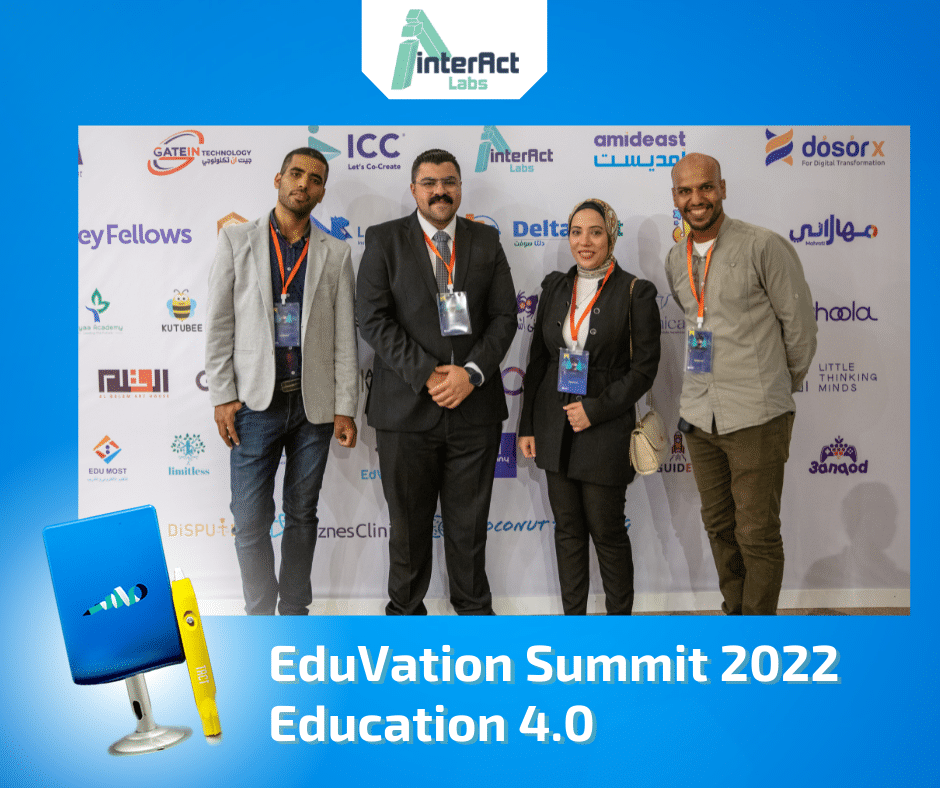 Important Tips For Interactive Sales Presentations
Are you one of those who checks their email or loses themselves in daydreams and fantasies during a dull presentation? It's good to know that you're not by yourself. If a presentation doesn't hold their interest, most presentation attendees become sidetracked and engage in other activities. Unfortunately, your potential customers do not give an exception to this rule. You, therefore, require an interactive presentation.
This article presents the TACT device and how it helps you interactively deliver your content. TACT device is an Egyptian-made product that transforms any display space/screen into an interactive display whether you use a projector or display screen.
If your sales presentation doesn't immediately engage your audience, likely, it won't produce any leads or conversions. Using interactive presentation tools to involve and invite participation from your attendees is the only way to the solution. This is crucial when delivering the presentation in front of an audience seeing a live presentation.
Here are the 5 tips we have prepared to produce interactive engaging sales presentations:
1- Include Videos and Images in your presentation:
Your sales presentation is not only more engaging when videos and images are added. It can significantly increase the presentation's credibility and impact. In fact, adding relevant and important, high-quality images could increase the effectiveness of your sales presentation by 43%. Additionally, using videos to demonstrate important information can increase engagement.
To break up the boredom of facts and statistics, try including images and videos in crucial slides. To emphasize product/service presented features. The use cases for some common presentation software solutions may allow you to include images, but they can be quite constrained. Yet, it is different with TACT as the device will enable more features to the presentation like giving more control to the presented media files, also, adding notes to specific content as the discussion with the clients/attendees goes on.
2- Avoid presenting linear content:
It takes more than simply switching from one slide to another to deliver a sales presentation. Create a slide with a table of contents instead, and include links that point to the first slide in each section. Then the TACT pen will help you to easily browse the links as it accesses the internet smoothly and highlight important elements on the table so your audience direct the presentation's flow based on their preferences.
3- Crucial data and information must be visualized:
Giving your audience a list of relevant facts, numbers, and data won't impress them. Use visualization tools, such as tables, charts, and graphs, to highlight key data if you want your audience to remember it.
Similarly, you can use flowcharts and diagrams to describe complex procedures and methods. These engagement elements can be boosted while using a TACT pen as it can help more on highlight important diagrams and graphs that matter to clients and also you can add to those materials if you need immediately by gripping more graphs to the slide to enforce the subject according to the opened discussion if there is any.
Compared to reading out or outlining the steps, this is frequently more appealing and engaging.
4-Utilize Storytelling
Incorporating a story into your sales presentation is an effective way to engage your audience emotionally. Even if you're giving a technical presentation, try to outline a storyline in the slides to make it more interesting. Highlight your personal struggles and challenges, as well as the success stories of your customers and real-life examples that can touch the living experience can bring more value to what you are selling.
5-Add Moving Elements
Slides with subtle animations and transitions can help activate your audience's limbic system. The Limbic system is a group of brain structures associated with memory formation. Activating the limbic system can thus improve engagement and retention while also assisting you in highlighting key points. TACT pen can be a great help on this topic since you can easily highlight and draw arrows and lines to the displayed slide, and control a 3D shape/object on the slide to deliver more accurate details and information to the audience of clients.
You can save the edits in case you need to share the slide or the whole presentation with your clients. Just make sure that your transitions and animations are consistent across all of your slides for better results.
Bringing Everything Together
As we agreed, an interactive presentation is the best way to make sure that the audience is giving full attention to the presented information, and in the case of a sales presentation, TACT device can help you increase the amount of engagement and interactivity. In that way, your journey to convince the audience with your pitch will get shorter, as throughout the presentation your prospects will discuss all the crucial information they are seeking to know.