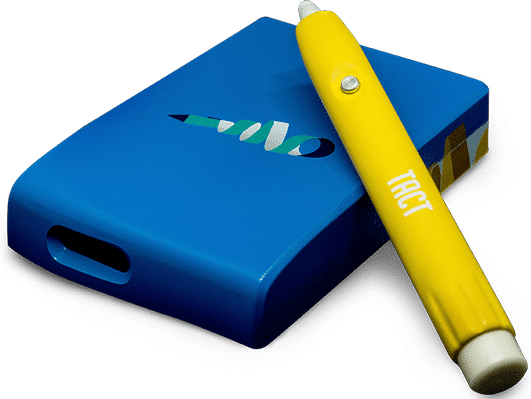 TACT – Portable interactive whiteboard in Egypt
Tact is a portable interactive whiteboard in egypt provides a whole new interactive display experience to have a better engagement in classes and business rooms. It's an interactive whiteboard kit containing a Detector device, two smart stylus pens, Wall stand, and a warranty.
It's the first of its kind in African territory, a device that transforms any flat surface into an interactive display, giving teachers in classrooms and managers & executives in meeting rooms the space for creativity and to give innovative, fun, and engaging presentations.
It's one of the most innovative and creative products in the Egyptian market targeting educational insitiutues and businesses in different industries.
Let's have deep look on TACT …
What are the differences between portable interactive whiteboards and Tact?
In contrast to most of the whiteboards and the interactive displays out there that have electronic boards which could be easily damaged with wear and tear, TACT is manufactured to last against hits, and harsh Conditions. Most whiteboards are getting affected and lose a lot of functions due to exposure to dirt and liquids.
TACT is providing you with the most durable portable interactive whiteboard in Egypt, and in the Middle East as well. It's designed to be carried around in your pocket to be able to use anywhere you want without any struggles or hurdles. That's why we've designed TACT to be the most durable portable interactive whiteboards in the business.
Most whiteboards, interactive display screens, and interactive projectors require a lot of wiring and might need a specialist in order to set it up in one place. Which will consume a lot of time and energy from you in order just to install the device.
One the other hand, TACT is a wireless device that works with any projector, any TV screen, and any software (Windows, Linux, Mac).
Just simply plug the TACT device into a computer USB port, point the device to any flat surface such as a projected wall or a TV screen, use the stylus and enjoy a completely interactive surface.
Working on large screens:
TACT devices can transform any large screen or monitor up to 150 inches into an interactive, touchy, and engaging display. Unlike other whiteboards which vary between 61 inches to 92 inches.
Easy-to-use along with other teaching tools:
If you wanted to use markers on other smart boards while displaying most probably the screen will be damaged and will be no longer eligible for use. With TACT you can write with the marker on the screen/board without any worries of damage while using the TACT interactive display.
Compared to smartboards TACT is far less in original purchasing price and maintenance fees, you won't be bothered by repair and maintenance fees as TACT is designed to be durable to extreme extents.
Small size and extremely easy to use (portable interactive whiteboard):
Tact device: Dimensions: 135.4 mm (L) x 94 mm (W) x 25.6 mm (H) : Screen Size: up to 100 inches screen .
Tact Pen: Dimension: 144 mm (Length) x 14.5 mm (Diameter) : Color: Black / white
As the dimensions of the TACT device display, it's a small and compact device, and can be set up in less than five minutes.
What can TACT provide you with as a portable interactive whiteboard?
Lately, with the scientific development of multimedia training on the world market is becoming increasingly popular, it is widely used in the army; financially; Government, etc. Our portable interactive whiteboard applies to different fields.
The portable interactive whiteboard integrates the advantages of traditional blackboard and modern communication technologies that allow users to control the computer on the whiteboard by pen or finger instead of mouse and chalk. Teachers can immediately write all types of information (notes, diagrams) on the interactive whiteboard of pen or finger; It can reach the most natural writing without dust.
such as word, PowerPoint documents, pictures, etc. The content of the information that can also be stored can be printed or selected by e-mail to other persons or marked; The class demonstration of the teachers can be stored as files after class to judge, so it is very simple and flexible to learn for each student, and it will improve students who pay attention and their interesting improvement in the Investigation, complete the improvement of interaction between the teacher and students.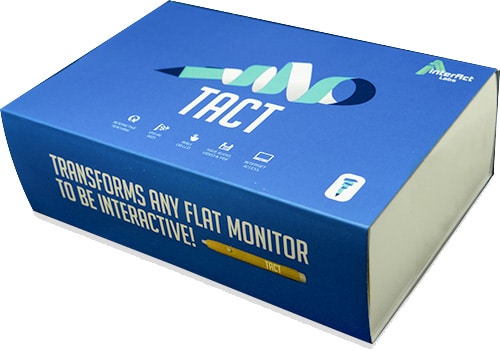 With the portable interactive smartboard, you can form and make teaching. It can be used in learning long distances that can save many resources and costs. Teachers at the same time could have a class for thousands of people, and a good curriculum can be saved as long as a few weeks for a few more months. Experts and experienced teachers can play an important role for some of the students in the solution, which means that the portable interactive smartboard can solve almost all the problems of teaching.
TACT is a portable interactive smartboard that can be used for conference discussions, business training, and advertising, as well as for demonstrating and demonstrating products and solutions.
This facilitates group interaction in virtual meetings and allows meeting participants to share applications, view brainstorming images, and save meeting notes. Participants can focus on the discussion and freely express their ideas, which will improve the practical effect of the meeting. Automatically recorded documents will create standard files and will be delivered after the meeting to avoid misunderstandings and improve the efficiency of business talks and product presentations, official affairs, product demonstrations, etc.
The portable Interactive smartboard can also be used as a financial assistant, a savings bank in urban and rural areas throughout the country enables accurate, timely, and flexible transmission of information via the Internet; More importantly, this interactive capture device works when the capture pad is connected to the whiteboard's context menu, the software is loaded, and the device is connected to the host computer.
best Portable interactive whiteboard in Egypt
As you see TACT provides various solutions to school, universities and corporations as well to create an engaging and interesting presentations and you can take it with you wherever you want.
Take advantage now, and order TACT from here.