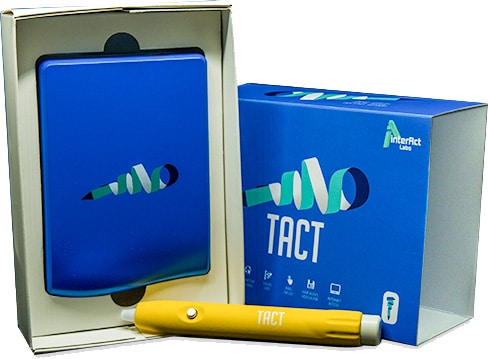 Creative Smartboard alternatives in Egypt "TACT"
Are you Searching for smartboard alternatives in Egypt?
Here in this article, we will explain to you what is he best Smartboard alternatives in Egypt and why you should use this alternative instead of the traditional smartboard.
We will explain the pros and cons of the smartboard and convince you why tact is considered the next-generation interactive display device in Egypt.
First,
Let's discuss why we should look for smartboard alternatives in egypt, and what makes the technology used in smartboard poor, and why we are indeed to look for other interactive display alternatives.
Why should we search for smartboard alternatives?
Smartboards give great benefits to lecturers, instructors, business meetings, and conferences; however, they are not portable and heavy tools. You can't rely on them if you give presentations at various events across the country.
Heavyweight makes their usage limited to certain places only.
In addition, Smartboards prices start from eight thousand Egyptian pounds, so they aren't cheap at all, and you will need to take care of other maintenance fees as well.
On some occasions, you may find out that your current broken smartboard is upon repair, and you must replace it with another highly expensive smartboard if you wish to continue using interactive display screens.
Needless to say that Smart Boards at less than eight thousand Egyptian pounds price tag don't offer many capabilities and features that might be needed in the classroom.
Indeed smartboards are supported with great technology and innovations. They are widely used in respectable schools and universities to make it easier for instructors and students to deliver knowledge interactively and smartly. But, that was more than ten years ago.
Nowadays, Smart Boards are becoming much more expensive to maintain. Smart managers and executives know that smartboard technology has become an old one, and they are looking for more compatible alternatives to the world's current needs.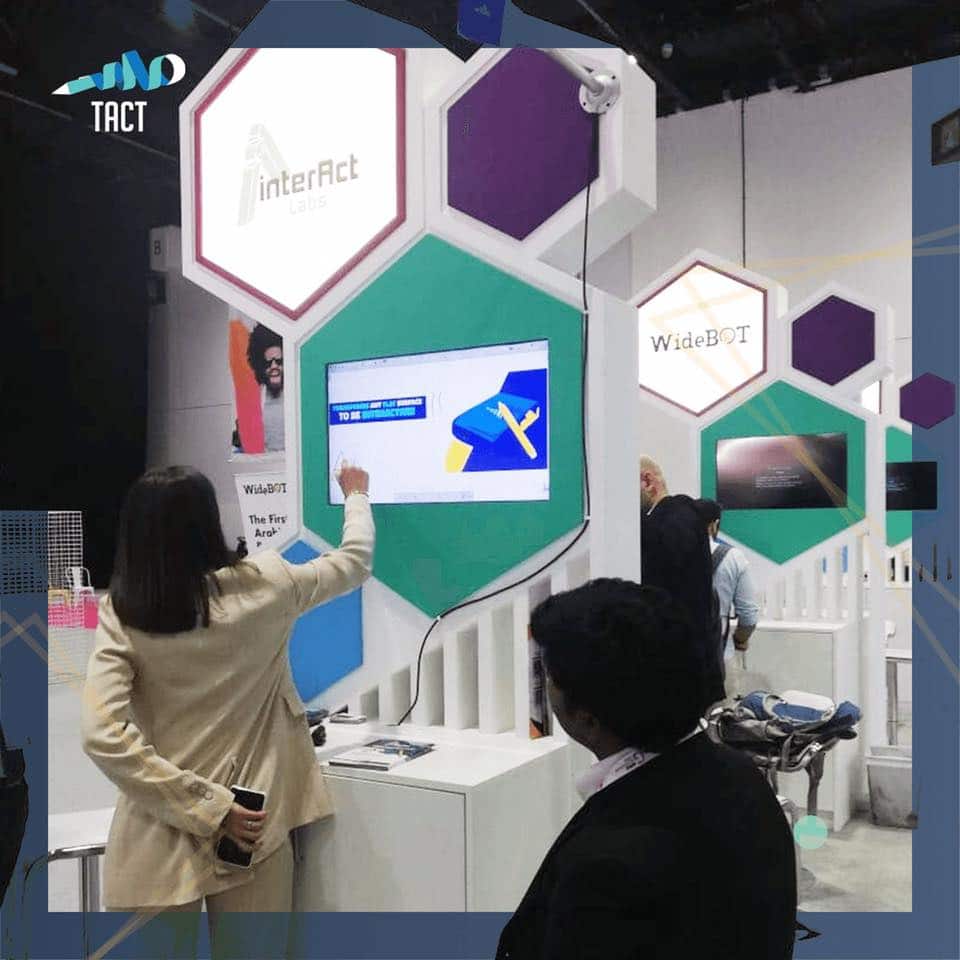 Why should I look for smartboard alternatives in Egypt?
If you have had your smartboard for over 5+ years, then you should start looking for alternatives, and we will tell you why.
First, the color of the display will be fainter, day by day, this could be due to a defect in the projector bulb, you can change from time to time to make sure that you get the perfect colors on your display.
But, Are you really looking to change projector bulbs so often in order to maintain a good display while you can get rid of this old technology and replace it with a better and cheaper alternative?
Second, the accuracy of your smartboard will degrade and become impossible to use, the response rate will be delayed maybe for more than two or three seconds, and in some hopeless cases, it might take a few minutes to interact.
As a teacher, these kinds of issues will not provide your students with the best learning experience that you're hoping for. And the interactive and fun way of teaching your students will not become possible as long as you are working on a cracky, slow display screen.
Should I purchase a new smartboard if I haven't had one before?
Well, the answer stays the same, Smart Boards are considered as old technology right now, and you should be looking for more advanced technologies if you are just transforming your educational system from chalkboards to Smart & Interactive display screens.
As you are asking this question, I believe that you don't have much information about smart interactive whiteboards, and most probably, you are surprised that smart boards have been there for over ten years.
Unfortunately, here in Egypt, we are not updated with the current world's technologies. Just to give you a glance at what's happening overseas.
Did you know that 54% of all display purchases in education on a worldwide basis are interactive displays?
Furthermore, did you know that in the United States alone, 70% of all display purchases in education are interactive displays?
So yes, interactive displays are widely used worldwide. They support the education system with a pretty smart way of teaching and delivering the knowledge to students in the easiest way possible.
Moreover, it makes instruction much easier, a teacher shouldn't be limited to ancient tools that had been used a long time ago, and he/she is required to improve the learning process on their own. All educational systems around the world are truly realizing this fact.
What are smartboard alternatives in Egypt that you should be looking for?
The advancement of technology in a certain industry means tools will become smaller, easy-to-use, compact, portable, support impeccable software or program and provide much more benefits and features compared to the previous generation.
These are things that you should be looking at when searching for a SmartBoard alternatives in Egypt.
On the other hand, others may be looking for something that serves a small portion of these deciding factors, like using a regular T.V. along with a wireless mouse, Apple & Smart TVs which just act as a mirror to your IOS or Android device, it's really an interactive display, but as you can control it via your mobile phone it's sort of an easy-to-use method; however, it doesn't offer an interactive display feature.
These are cheaper alternatives to smartboards, but as you can expect, they don't provide you with an interactive learning experience in the classroom or an engaging presentation in your business meeting.
Another is to purchase the most up-to-date smartboard in the market.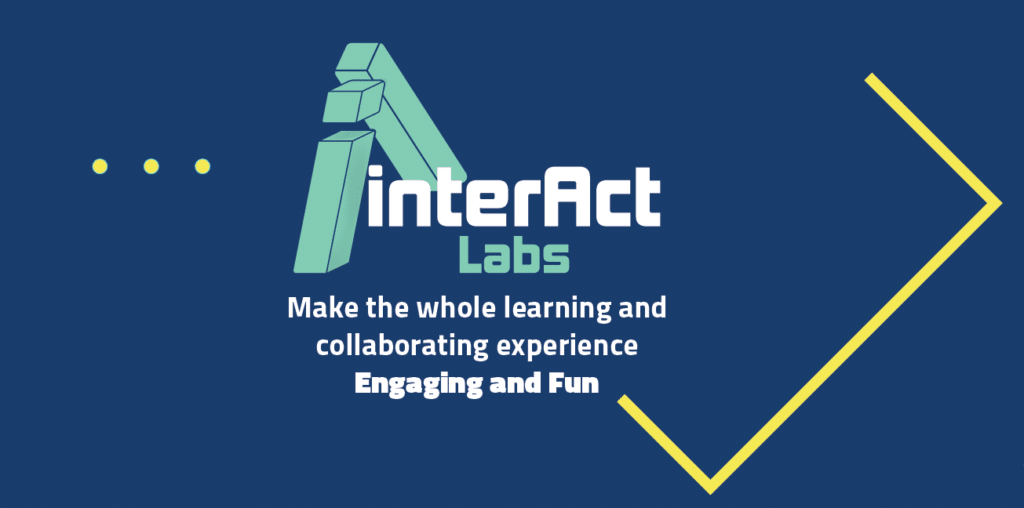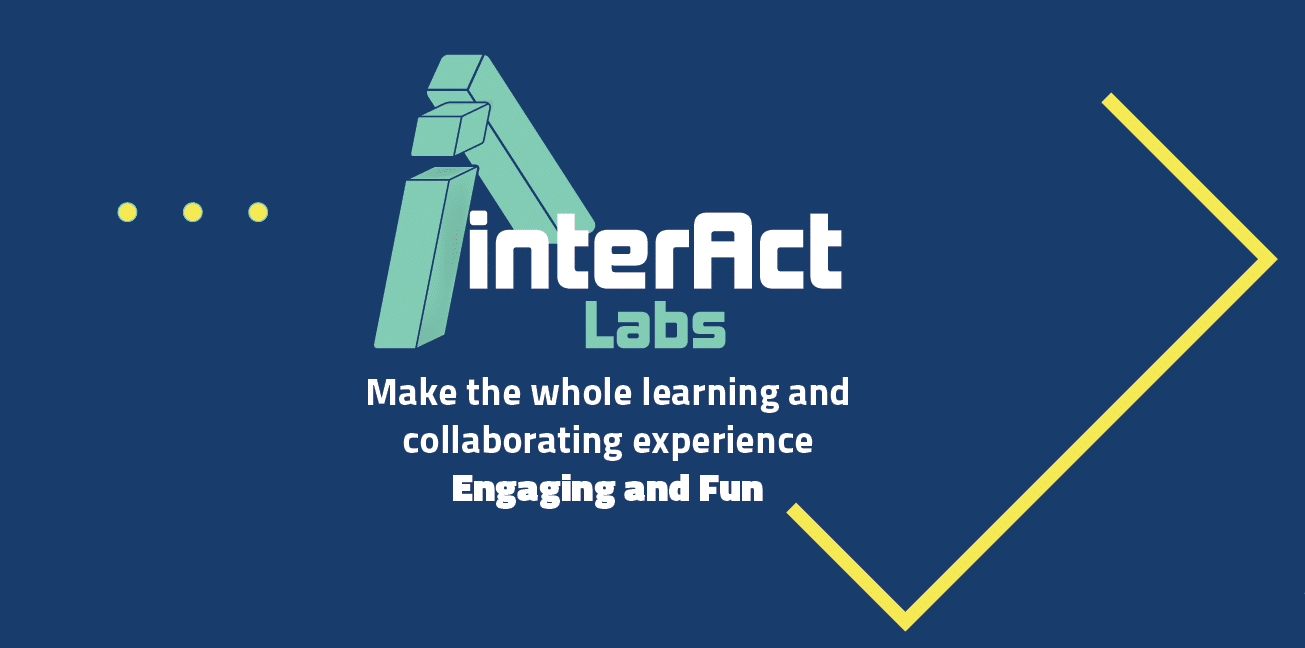 But is it a good option?
Do not go there! – it's not worth it. The technology is outdated, and you should really look for an alternative technology or replacement for your old Smartboard, not to buy a new one that will make you suffer from its maintenance as well.
So, are interactive projectors good then?
This is the same answer as above. They became famous about five years ago, but in fact, they still have problems with projection technology.
Shadows, image quality, image brightness, deterioration of image quality over time are inherent problems in projection technology. There is also a need for calibration, which we all know can be a tedious process. They're cheaper than the Smartboard alternatives, and we believe that was the main and only reason they found popularity in schools and neighborhoods. Today they are becoming less and less common.
What is the best Smartboard alternatives in Egypt, then?
TACT – provides innovative solutions for schools, universities, corporations, and businesses to have an interactive, compact, and portable tool supported by the most advanced and easy-to-use software.
The great thing about Tact is offering all the features you will need in classrooms and business meetings in a small portable device that you can have with you literally everywhere and use it on any flat surface out there, whether a projected wall or a TV Screen.
There are so many advantages presented by Tact device over SmartBoards. That's why it's is the only viable smartboard alternative in the Egyptian market. Let's take a brief look at some of the advantages that Tact provides.
Tact provides a whole host of advantages over its predecessor. There is no shadow or fattening as the image is coming from the flat screen itself. It converts any TV screen or any projector to an interactive display and can provide up to a 150-inch interactive area which is much bigger compared to other competition. You can easily interact with visual aids, PowerPoint presentations, and interactive applications as well.
One of the amazing features that it provides is that up to 4 multi-users can interact with the screen at the same exact time without any interruptions or dysfunctions; just imagine how useful is that during an important business meeting with your employees or how fun and engaging it would be to create an interactive activity with your students.
Moreover, it is supported by the ability to save & record your work on the interactive screen, which can be easily set up and calibrated in less than 5 minutes. And its lightweight and small size make it much easier for teacher or classroom changes.
Above that, it's an easy-to-use device with high speed and the fastest response rate you will ever find compared to any interactive display tools out there. With Tact, you don't need to care about whether your PC will be compatible because it works on all operating systems (Windows, Linux, and MAC).
Tact comes with a smart Pen Mode enabling text recognition & windows pen features. The pen is used as a mouse cursor, and it's manufactured from solid elements to last for a long time and withstand all kinds of harsh treatments.
In addition, its smart technology gives an instant response rate for any gesture or movement you make on the interactive screen. You can point & focus on a certain object on the screen by zooming in and out.
A crucial feature that tact provides as well; is durability, and you don't need to care anymore about maintenance fees
WE REALLY MEAN IT!
Tact is designed to be resistant to damages due to strong hits or exposure to liquids. And the smartpen is manufactured to last permanently with you.
Who's this device designed for?
Tact is designed for people from different sectors who want to have a smart way of presenting their ideas and improve communication with their prospects.
In educational institutes and schools, teachers will have an amazing interactive method to engaging more with students utilizing tact. They will be able to create numerous activities that could involve students to interact and enhance the learning process.
In the university, professors will ensure that they have their students focused on what they are teaching. Developing teaching methods from the old blackboard to the interactive board in universities will make us here in Egypt create a generation that loves and enjoys learning and education.
Sales managers and CEOs will love it as well, it's not just because it offers an interactive way of presenting your data, but it means that you will be able to present your products and services faster and easier for you and for your prospects which means an increasing number of sales and conversions.
Moreover, you will be having tact in your pocket, which enables you to give your sales pitch presentation everywhere.
What makes you trust Tact(best Smartboard alternatives in Egypt)?
Tact is an Egyptian product manufactured by an Egyptian startup – Interact Labs. We care so much to enhance and increase user experience and interactivity by developing engaging and effective tools that help to maximize user experience with the digital world.
We are delighted to be the technology partners with the greatest entities in Egypt such as Nagwa, TLEC, Arab Organization for Industrialization, Masser El Kheer, GESR, and recently selected as the technology partner this year's Scholarships and Awards summit.
In addition, Interact-Labs have got awards from Intel Bussiness Challenge, Injaz Egypt, Startup MENA, and Prince Abdulaziz Bin Abdullah International Prize for Entrepreneurs.
To give you a glance as well at our clients, we had the pleasure to have business clients such as Aramex, Caribone Coffe, IFT Co, ReMax, GSK, BMW, HPA, SANOFI, and the Ministry of communication and information technology.
Best Smartboard alternatives in Egypt "TACT"
We also have educational clients from the most respectable schools, universities, and academics in Egypt like; the German University in Cairo (GUC), American University in Cairo (AUC), Suez Canal University, Sama International school, Bloom Language schools, Rajac Langauge schools, and Noon Academy.
In the end, whatever the smartboard alternative in egypt that you will choose, pick one with a simple setup that helps you to start your presentation without hassles by bringing your ideas into reality within the digital world, writing does more details while presenting to save your time and efforts with high quality and easy-to-use device.