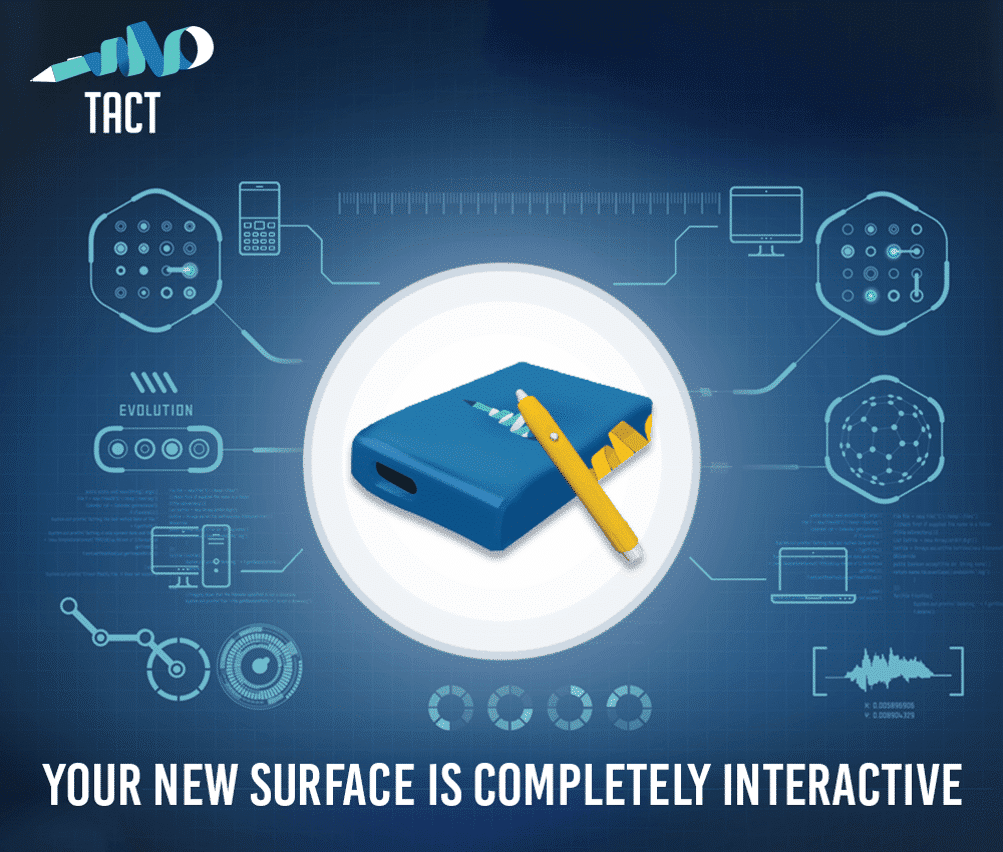 interactive projectors in Egypt
What is the interactive projector?
Do you want to figure out more information about interactive projectors in Egypt?
This is the right place for you.
Interactive projector technology includes solutions that allow the user to participate in the displayed image actively. Some projectors allow user-generated information to be captured, played back, saved & recorded with or without the original projected image. This fabulous technology is widely used for educational and business purposes.
The objective behind the interactive projectors and all interactive display screens is to transform meeting spaces and classrooms into an immersive interactive place, where productivity and the learning process are enhanced using creative interactive methods of communication to make participants fully engaged with the presenter.
There are a few common names that interactive projectors and screens are known as, such as Interactive touchscreens, interactive LCD, smartboards, touchscreens, interactive display boards, and smart screens. Whatever you want to name them, they are all manufactured to serve the same goal – to allow users to interact with different types of content, collaborate and learn.
Best interactive projectors in Egypt
Interactive displays come with a variety of options to choose from. Over the last decade, a lot of efforts have been placed in order to develop the learning experience and create an engaging presentation with audiences. That's why you can see that the options for interactive displays are increasing day by day, starting from the smartboards, interactive projectors, Smart TVs, and Interactive Flat Panel Displays, ending with Tact, a small device that transforms any giant screen into an interactive platform.
If you're looking to improve the educational flow in school/university, it would be a wise choice to look for interactive screens, as they provide tons of features for teachers to incorporate in their lessons to students.
In a matter of fact, this was the very first reason why interactive projectors and other interactive screens have been developed; to increase the engagement curve between students and their tutors.
Along the way, people found out that interactive projectors and screens are extremely beneficial to businesses as well. People who conduct numerous meetings and go through a lot of presentations will be able to deliver what they want to deliver in less time and in a more efficient way.
The advancements and developments in the industry have been increasing in a good way, as mentioned above; right now, you can record and save your work, replay it to your prospects, and engaging participating by developing more and more features and benefits to the interactive displays.
Even though the interactive projector and all of the interactive screens are relatively new to the Egyptian market; however, they have been there in a good number of universities, schools, and meeting rooms.
Interact-Labs is one of the manufacturers that provide interactive solutions for educational entities and businesses via Tact – a portable interactive that is compact, lightweight, and could be carried with you every place you go to.
Imagine having a compact device in your pocket that can transform any kind of screen into an interactive screen that you and your audience can interact with, isn't that amazing?
Indeed it is.
Thanks to the innovative and creative technologies behind tact, led to more spread to the digital interactive display in more universities and schools across Egypt.
Interactive displays such as Tact and the interactive projector are becoming commonly used in Egypt, and the numbers are growing faster than ever!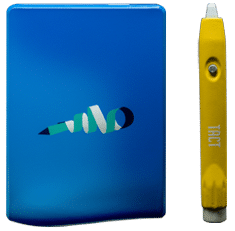 What are interactive projectors and screens, and why should you integrate them into your institution?
Well, interactive screens have numerous benefits. They can be used in different environments, whether business or educational. Their purpose is the same create an engaging atmosphere in the classroom or in the meeting room.
An interactive projector and screen can be used to present documents, information, and videos to different groups of people.
Interactive and engaging don't necessarily mean that it must only be in the classroom; on the contrary, utilizing interactive smartboards/projectors/screens will make it easier for you to deliver business objectives to employees in an engaging and more concentrated method of communication.
Unlike regular whiteboard, you can save and record your work and replay it later on, and you will be able to get everything that you've explained on the screen. Above that, as it's a digitized technology, it will enable you to make copies of what you've discussed on the screen and send them to your participants.
For instance, in a classroom or during a meeting in a business environment, Interactive displays in the classroom allow teachers to communicate content to students in a completely new way, which can be extremely useful for those students who are particularly interested in traditional forms of presenting the information.
An essential feature of interactive projectors in Egypt and interactive screens is digital annotation, or the ability to annotate documents and files electronically.
Just like writing on a traditional whiteboard, the interactive screen allows you to write in digital ink in various colors. For example, you might write a series of words, numbers, or diagrams on a blank white surface, or you might want to annotate an existing document or image. In addition, the touch display will allow you to save this tag file as a new image, as we mentioned previously, which can then be saved to external devices, e-mailed, or printed.
Big corporations like BMW, Aramex, and GSK realize how essential it is to have all the features that the interactive projector, Tact, and smartboards provide.
It's not a quote. BMW, Aramex, and GSK are indeed using Tact in their meeting rooms to obtain fruitful results from their business meetings.
What is the suitable size for interactive screens and interactive projects in Egypt?
As we mentioned above, there are great and variable options out there, and the size of the display varies according to your needs. Some interactive screens come with a fixed size, such as smartboards; other products like Tact, for instance – can be used on any kind of flat projected screen, and the size of the screen can reach up to 150 inches.
However, most screen sizes are averaging between 51 inches to 98 inches, so there are many options out there suitable for all kinds of meeting rooms/classrooms, from the smallest ones to the biggest they can be.
What are the crucial factors to consider when deciding the size of the interactive projector screen?
Think about the clarity of the vision that students are based on where they are in the classroom, or that the staff is based on where they are in a meeting room.
Second, how many students or employees, use the interactive screen at a specific time, as a larger interactive screen has a larger, functional interface that makes cooperation more effective. Depending on the auditory sharpness or how clear students and employees hear the displayed media.
Tact, on the other hand, provides up to 4 users interacting on the screen at the same time on a 150-inch screen. Get more information about tact [link to one of the two previous articles]
What are the differences between interactive projectors in egypt and screens compared to interactive whiteboards?
There are numerous benefits offered by interactive projectors/screens compared to the traditional blackboards or whiteboards.
There is no need to purchase chalk or whiteboards pens so often which can be expensive in the long run especially for schools that are using a lot of them on a regular basis.
Interactive projectors and interactive display screens produce much more accurate images compared to regular projectors and there is no risk of the image being hard to see due to bright sunlight.
Interactive projectors and interactive display screens are don't have lots of wires compared to interactive whiteboards which means they are easier to install. And compared to Tact, it doesn't have any wiring at all.
They have more durable surfaces which can withstand accidental use of permanent markers, punctures, and even water.
Many screens have 4K displays for the ultimate viewing experience, Dolby-certified sound strips, and microphones.
Interactive projectors in egypt for educational institutes.
Interactive screens are the perfect complement to a classroom. From schools, for example, lectures and universities, you can help education and learning experience in a range of ways to improve:
Two-way Screen sharing allows teachers to share all prepared documents with the interactive screen from their own iOS or Android device, as well as Part of content created on the screen on the student laptop or tablets.
Many interactive screens become the content of the free to download and offer teachers and teachers the opportunity to access a huge library that they can improve their teachings. From videos to scientific calculators and games, makes the content of the learning environment is much more attractive.
Interactive screens are able to pay attention to the delivery of their teaching materials and more on the contents that they have prepared to focus on because digital sources can be adapted during the lesson. Thanks to the highest definition screens, which are now clearer, sharper, and clearer than ever before, the students can clearly distinguish the contents where they are in the class.
For those students who can not be like in the class, interactive screens can really speak their voice and opinions without the need to speak – unlock their potential and make it possible to make their own leather comfortable with them.
Interactive screens are an excellent tool to allow learning to learn, so the teachers The students offer students lessons, so that more time in the classroom is on the development, their understanding of a specific topic spent. For example, students can create content such as videos and diagrams that they can then share with the class during lessons.
Instead of rows of agencies with the teacher on the front of the class, the use of an interactive screen means that the layout of the classroom can be converted to enable more cooperation and teamwork instead.

Interactive projector for Businesses.
An interactive projector screen can also be effectively used in a business device. They make the perfect complement to each meeting or conference room where the back office or the support forces of a school, a university, or university come together to discuss plans and ideas:
Interactive screens use touch technology, which we are all familiar with our smartphones and tablets, and bring them to the office environment.
You make presentations more dynamic, fascinating, and inclusive. Instead of having only one moderator at the front, and by going to some PowerPoint slides, colleagues can participate in adding writing or drawings to the screen, making the session much more interactive and memorable.
In meetings, there is also the opportunity to quickly and easily bring your ideas and suggestions to documents so that everyone can play a role instead of sitting and hearing alone.
The content manufactured on the interactive screen can be shared quickly and easily between the employees during and after the session.
interactive projectors in Egypt
All of the interactive display screens provide tremendous features, choose the one that suits your needs. But if you are looking to get compact and portable interactive tools for schools and businesses there is no better than Tact.
Check out this article to find out why tact is the best option for an interactive smart display. [one of the previous 2 articles]