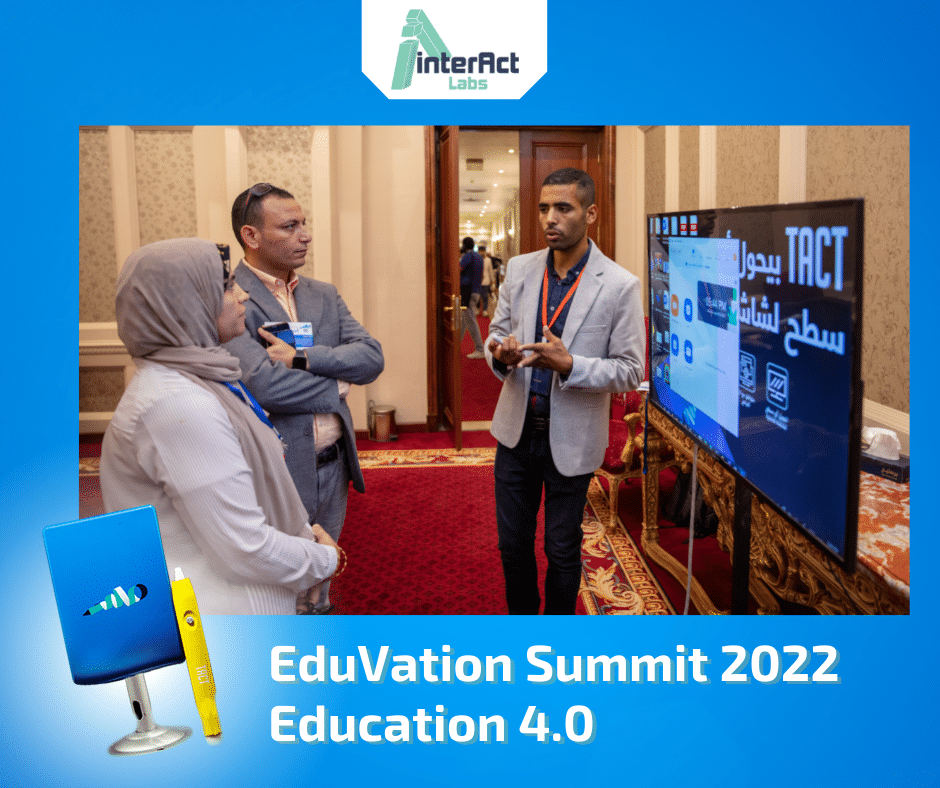 Interactive Presentation Matters To Businesses
When the word "presentation" is mentioned, many of our minds go blank. A mind-numbingly boring work event from your past may come to mind, as well as an endless Powerpoint presentation you endured while at work or a presenter fumbling around on the computer.
Presentations, whether you're hosting or attending one, don't exactly make most people jump for joy because of school flashbacks and boring work experiences. However, we have some good news: presentations don't have to make you fall asleep.
Here is why the TACT device has been invented, the device is able to transform any surface that reflects digital content like projectors or digital screens into a smart and interactive screen using TACT's pen. So you can access the internet, browse files and make edits to them or control any computer application you would like to use.
The key is Interaction. This guide will teach you how to create the ideal interactive presentation using a TACT device, so the next time it's your turn to speak, your audience will be actually paying attention to your presented content.
let's first bring some important questions to the table to  define the importance of the TACT device
What is the "Interactive Presentation"?
Any form of presentation that offers opportunities for more audience engagement and interaction.
This frequently takes the form of a slideshow with a video presentation that includes original material, graphs, real-time polls, and other components.
Presentations that involve interaction are simple. It's about moving past static, dated presentation techniques to create a more intimate, engaging experience with your audience. It's not about the wackiest transitions or the shiniest tools.
Why interactive presentation is important and how does TACT help?
Interactive presentations have a great impact on the audience or attendees of the presentations this impact has a lot of benefits:
1- Increasing audience engagement because from the first minute your goal is to keep the audience making it to the end of the presentation and the engagement between them will guarantee that.
2- Creating a fast connection with your audience, you can get immediate feedback on what is (or isn't) working by interacting with your audience through Q&As, text chats, or pop-up surveys during the discussion. This helps you determine the subjects you should cover and whether the audience is picking up on what you're trying to teach them.
3- Better information retention, it's far too simple to become sidetracked when a presenter is merely speaking at you. Utilizing interactive audio / visual aids, you can draw in and keep the attention of your audience during an interactive presentation which is TACT's mission from the start.
4- A more pleasant experience, presentations that engage the audience, hold their interest, and use interactive elements to teach the material in an interesting way are simply more enjoyable than static and useless alternatives. Having people remember your presentation is more important than just boosting yourself as a presenter.
How TACT device can help different roles in businesses?
Most of the presentations are made for the sake of presenting business content that will lead to making decisions and revealing the next steps corporates should consider.
If you are in Sales Role, most of your presentations will need the full attention of the prospects/potential clients you are presenting to, therefore an interactive presentation will be a great benefit to make sure you are delivering all of the needed info and guarantee a big plus of professional image that will gain trust to make your potential customers consider your offer.
You might need to be a persuasive person when you pitch your startup idea to an investor and in that case, the presentation will include more than a type of content like videos, graphs, slides, and other content. Among all of those contents, you will need to make the investors connect all the dots through full attention and that may minimize useless questions and bring more focus to details that push forward.
Operation managers in corporates conduct recurring meetings that project results, performance, and other elements that will have a big influence on optimizing the workflow of the department. It is an important meeting and usually, employees don't give full attention to those types of meeting for being recurring or did not get the point of the meeting's objectives however they have to be fully concerned and focused so they act according to reasons already discussed and turn the next results to better ones.
Therefore, using the TACT device on presentations and meetings will turn them into interactive meetings and will reflect all benefits we have just mentioned above.
TACT's major role is to increase the interactivity between attendees projecting digital content:
1- It works on any operating system and has the ability to be utilized by multiple users up to 4 users per device.
2- All written notes in handwriting will be turned into digital writing and can be saved where it is written.
3- The TACT device is able to play audio/video files and apply all required actions on them using the TACT's pen.
4- Save the session just occurred audio and video, and share it with all attendees for later review or reference for the next meeting.
5- Browse all types of files like PDF docs to edit and save notes using the device and share them later.
TACT is an Egyptian-made device so you don't need to worry about spare parts if any maintenance will occur or prices changes according to foreign currency fluctuation.